Webster County Schools in Providence, KY are taking a long, hard look at their fuel costs. A recent article in the Journal Enterprise highlights what may be increasingly to come for many school districts: budget cuts for because of vastly higher fuel prices.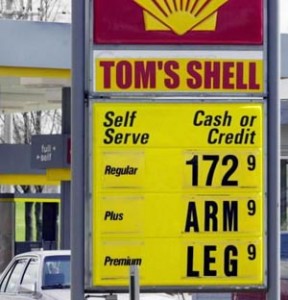 In this case, the district is increasing per mile costs for transportation. This will effect everyone: students, families and staff. And some educational opportunities will fall by wayside. Schools and families alike are feeling the squeeze as fuel costs cut into food budgets, etc.
Passing on higher costs to staff and parents is one answer, and it might be inevitable. But creating more efficiency at the administrative level can likely help significantly.
Tandem for Schools provides tools that may loosen the pinch on higher fuel costs at your school/district.
To help you manage costs and create efficiencies, Tandem offers:
Sophisticated transportation allocation
Full-featured budget management
Pre-trip costing to help you plan field trips and sports away trips
Also, Tandem will vastly improve your ability manage the big picture of your calendar planning, helping you plan more efficient trips and consolidate travel.
We can personally show you the great features of Tandem for Schools. All it takes is 15-20 minutes of your time, and a strong desire to make your trip and calendar planning easier for your school or district.
Or call us at 1.866.685.3449. We'd be happy to help you learn how Tandem can really help save fuel costs… and make your job easier.