If you have fiddled with exporting data from Tandem for Schools into Outlook 2003 or 2007 you may have run into some difficulties. If you are running Outlook 2003 one immediate drawback, whether you know it or not, is its inability to subscribe to an ical feed. This means that you provide the URL to an ical feed and your Outlook Calendar goes out at certain intervals to look for changes to events, then updates them for you.
This neat feature happens to be in the much improved Outlook 2007, however, if you are fortunate enough to have Outlook 2007 you may be just as unfortunate to have discovered this next issue. You can't get events from an Outlook 2007 calendar subscription to sync with your phone. We can hope in the future that cellphone software can subscribe to calendar feeds but that just isn't going to help us today.
Enter Remote Calendars, an open source Outlook add on for both Outlook 2003 and 2007. This clever little plugin will sync events from any ical feed directly into your personal calendar where it can then be synced with your phone. Download the free Remote Calendars plugin will save you time.
To learn more about the technical side of Tandem for Schools, check out our Support Forum.
USA Today recently wrote about what schools are doing to manage vastly higher fuel costs. Of course,cutting back bus service comes high on the list of somehow mitigating the high costs of fuel recently.  Cutting transportation seems to be the most obvious way to react, but school transportation experts claim that this might jeopardize the safety of students.  Could there be another way?
We'd like to think so.  Cutting costs is always good, especially when working with public dollars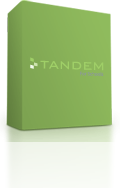 that affect parents.  Maybe creating more efficiency administratively is the answer.  That's how Tandem for Schools comes in.
Tandem for Schools Plus includes sophisticated transportation management tools that will help you manage your school bussing, etc. much more efficiently.
Request and allocate events.
Prevent bus and driver schedule conflicts in real time.
Manage fuel costs with solid accounting features.
Even though gas costs have been coming down in the past few weeks, wouldn't you like to ease the process of transportation management?  If so, you can try Tandem for Schools FREE for 30 days.  Delve into each and every feature to get a feel for how Tandem can help you.  We'll show you how it all works!
Just click the link below to schedule a 15-20 minute web consultation to see Tandem for Schools features in action.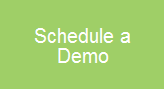 We have all been hearing the latest news of financial disasters, tightening budgets, and families that are keep a much closer eye on their spending.  The latest money news hits all of us.  And it hits your school. What the future holds is uncertain.
Will lower home pricess drive lower assessments and thus les money from bond levies, if they pass as people think more about where their money is going?  It's hard to say, but we have solutions that inform, update, and build your school community, even during the potentially tough times ahead.
Tandem for Schools is a comprehensive calendar tool for schools and districts that offers the following benefits:
Very simple event and calendar management with less paper.
Easy, and FREE, school master calendar creation with flexible electronic distribution options.
Registered users (parents, students, etc.) get updates when events get changed or cancelled, potentially saving wasted trips and gas.
Very low cost system that will cost no more than $499 per school.  No per user license costs.
Low cost of ownership.  We host Tandem on our servers and maintain all the technicalities.  All you do is get started entering and managing your events.
No additional costly and complicated training necessary.
Tandem for Schools will save you:
Time
Paper
Money
Gas
and Grief!
Check out Tandem for Schools today to see our easy, inexpensive and green solution that will help you make the most our of your school or district budget while strengthening your school community.  Get started with our FREE version, Tandem Basic, with absolutely no cost or obligation by clicking the button: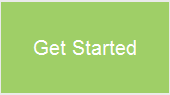 Or try a FREE, 30-day trial of our complete calendar system by clicking here…
Or fill out this demo request form to have one of our experts walk you through Tandem for Schools with a live web demo.