We have all been hearing the latest news of financial disasters, tightening budgets, and families that are keep a much closer eye on their spending.  The latest money news hits all of us.  And it hits your school. What the future holds is uncertain.
Will lower home pricess drive lower assessments and thus les money from bond levies, if they pass as people think more about where their money is going?  It's hard to say, but we have solutions that inform, update, and build your school community, even during the potentially tough times ahead.
Tandem for Schools is a comprehensive calendar tool for schools and districts that offers the following benefits:
Very simple event and calendar management with less paper.
Easy, and FREE, school master calendar creation with flexible electronic distribution options.
Registered users (parents, students, etc.) get updates when events get changed or cancelled, potentially saving wasted trips and gas.
Very low cost system that will cost no more than $499 per school.  No per user license costs.
Low cost of ownership.  We host Tandem on our servers and maintain all the technicalities.  All you do is get started entering and managing your events.
No additional costly and complicated training necessary.
Tandem for Schools will save you:
Time
Paper
Money
Gas
and Grief!
Check out Tandem for Schools today to see our easy, inexpensive and green solution that will help you make the most our of your school or district budget while strengthening your school community.  Get started with our FREE version, Tandem Basic, with absolutely no cost or obligation by clicking the button: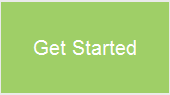 Or try a FREE, 30-day trial of our complete calendar system by clicking here…
Or fill out this demo request form to have one of our experts walk you through Tandem for Schools with a live web demo.